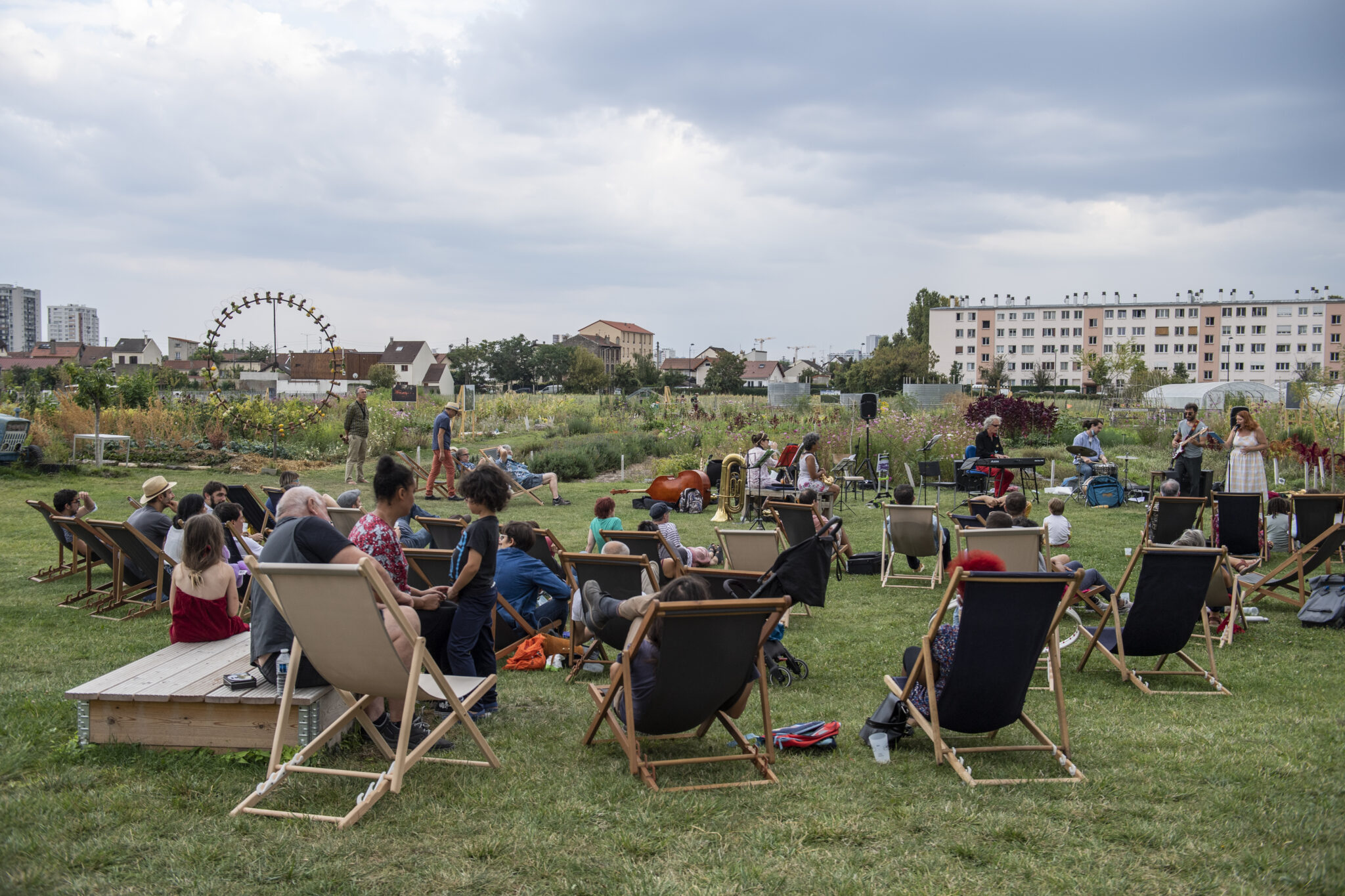 FIRST MULTI-SITE FESTIVAL OF THE TABLE AND THE TERRITORY
The first edition of our Table & de Territoire festival took place in Saint-Denis (France), Horažďovice (Czech Republic) and Athens (Greece) from September 19 to October 1, 2020. On the program of this festival: exhibitions, installation, performances, meetings, workshops, projections and sharing of research-creation in progress. Discover the diversity of cultural solutions for sustainable food at Zone Sensible, ArtMill and Locus Athens.
Image credits: Table et le Territoire, festival 1 septembre 2020 © Anne-Emmanuelle Thion
Published on 7 September 2020
La Table et le Territoire is a transdisciplinary European cooperation program that brings together a community of cultural actors involved in the ecological transition and sustainable food. From the field to gastronomy, hybrid initiatives led by artists in the fields of agriculture and food are multiplying on a European scale. La Table et le Territoire accompanies this new scene and promotes the importance of culture-based solutions.
La Table et le Territoire implements seven research-creation programs, led by artists and scientists in five European countries. By exploring territories that are strongly concerned by the relationship between food and territory in a context of climate change, the research-creation teams highlight this issue by proposing experiments and solutions for the future.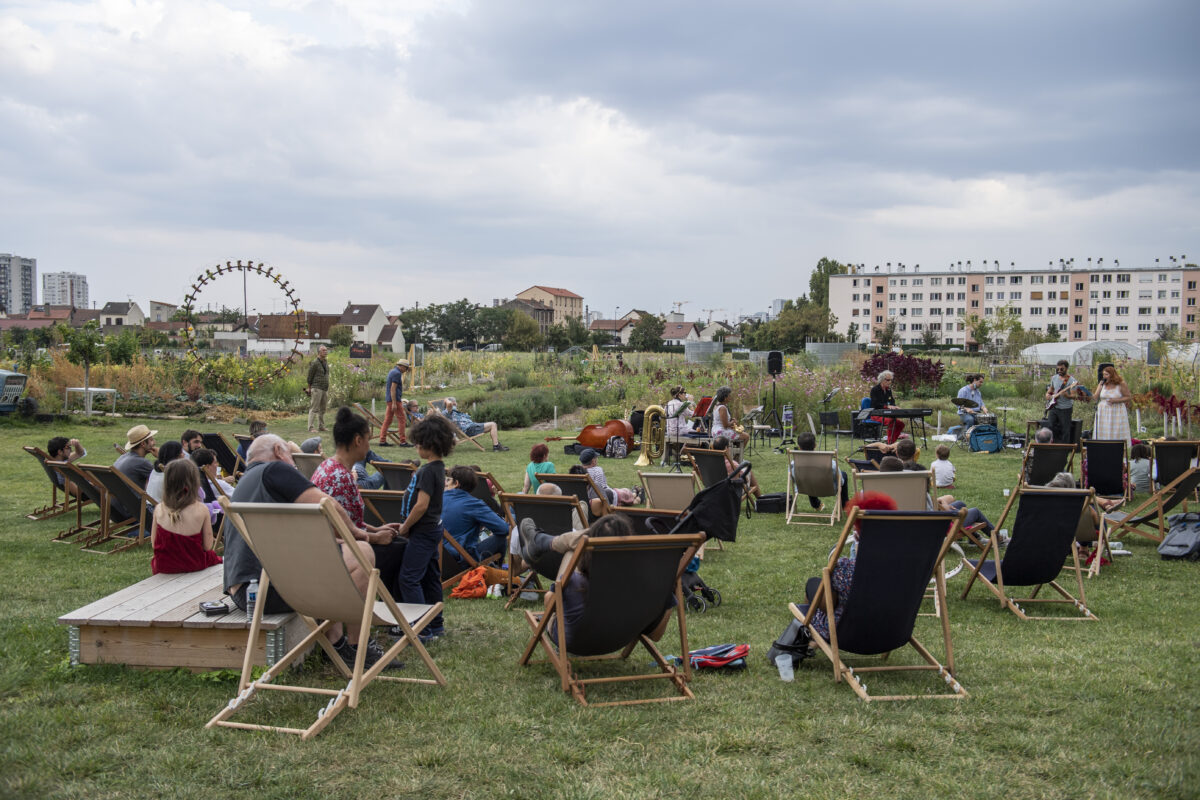 On the program of the festival:
September 19 from 11:00- 20:00 at Zone Sensible, Saint-Denis, France
A day of cultural programming at Zone Sensible, a permaculture urban farm, where more than 200 plant species grow year round! Concerts, workshops, exhibition, installations and interventions of artists in residence around nature and food (FR).
This event is part of the research-creation program Récits-Recettes in partnership with Zone Sensible and the
LADYSS-CNRS
. With Coal, meetings were organized for several months with the inhabitants of Saint-Denis to discover the aesthetic, gustatory and nutritional qualities of local culinary know-how. SILO, a collective of artists, is carrying out research and publishing work based on these recipe stories in order to imagine together what the specificities of sustainable food in Seine-Saint-Denis would be in the future.
Saturday 26 to Sunday 27 September in Artmill, Horadovice, Czech Republic
Food Film Festival in Artmill (CZ) A selection of rare and fascinating films that all deal with the complex relationship between food, art and soil pollution.
LEARN MORE
Saturday 26 to Sunday 27 September at the ArtMill Barn Gallery, Horadovice, Czech Republic
Farm-To-Table exhibition at the ArtMill Barn Gallery, to restitute the work of the ArtFarm research-creation, which brought together this summer ten artists and ten farming families from the region around the valorization of short circuits.
LEARN MORE
The Festival and the exhibition at ArtFarm are part of one of the seven research-creation programs of the Table and Territory. ArtMill, a place dedicated to the creation of a new culture marked by ecological issues. where ten Czech and European artists collaborate with farming families to promote the consumption of local food products in the region.
LEARN MORE
Thursday, October 01 at Locus Athens, Athens, Greece
Locus Athens proposes to spend an afternoon with Paky Vlassopoulou (artist) and Elisavet Koulouri (baker) in her bread laboratory (GQ). This workshop marks the beginning of a research-creation around this food at the base of many food cultures.
First of a series of workshops on "Bread as a sculpting tool" by artist Paky Vlassopoulou in collaboration with baker Elissavet Koulouri, bringing together grandparents and children to learn more about bread and its making.
LEARN MORE